PROFILES ON ATHLETES
JAROD WARD - RUGBY LEAGUE ANDY ROBERTSON - SALE HARRIERS SPINTER
YOUNG RUGBY LEAGUE PLAYERS TO WATCH - JAROD WARD - BRADFORD BULLS ACADEMY PLAYER
JAROD WARD STARTED WITH PURE SPEED ACADEMY 18 MONTHS AGO AT AGE 15 HAVING BEEN IDENTIFIED BY TOTAL RUGBY CAMPS WHO WORK WITH PURE SPEED ACADEMY WITH BOTH CODES OF RUGBY AND RUN ELITE PLAYER RUGBY CAMPS AND CAMPS FOR ALL AGES. TRC USE A HISTOLIC APPROACH OFFERING PLAYERS THE CHANCE TO GET THE BEST COACHES FROM SPORTS SUCH AS BASKETBALL, BOXING, WRESTLING, TEAM BUILDING BY ARMY,AND ATHLETICS SPEED & AGILITY. JAROD WAS INVITED DOWN TO HAVE COACHING TO IMPROVE HIS RUNNING TECHNIQUE, SPEED & AGILITY AT THE OLDHAM ATHLETIC INDOOR SESSIONS FOR IDENTIFIED YOUNG TALENTED RUGBY PLAYERS SPONSORED BY TOTAL RUGBY CAMPS ERIC NOI AND SESSIONS TAKEN BY PSA COACHES.
HE PROGRESSED RAPIDLY NEVER MISSING A SESSION AND MOVED ON FROM SCHOLORSHIP TO JOIN THE ACADEMY AT BRADFORD BULLS AND PLAYED IN ALL UNDER 18.s GAMES DURING 2010 SEASON HIS PACE AND EXPLOSIVE ACCELERATION STANDING OUT IN HIS GAMES AS WELL AS BEING VERY AGILE & STRONG..
JAROD WILL BE GETTING READY FOR NEXT YEARS ACADEMY GAMES WITH ONE TO ONE SESSIONS WITH PSA COACHES AND JAROD IS HOPING TO CLINCH A FULL TIME CONTRACT THROUGH HARD WORK AND DEDICATION TO ALL TRAINING SESSIONS AND HAS BEEN A PLEASURE TO WORK WITH. WE UNDERSTAND THAT HE MUST BE LOOKED AFTER AND BE ADVISED FULLY ON INJURIES AND RECOVERY WHICH IS JUST AS IMPORTANT AS TRAINING ESPECIALLY IN YOUNG ATHLETES INVOLVED IN CONTACT SPORTS SUCH AS RUGBY.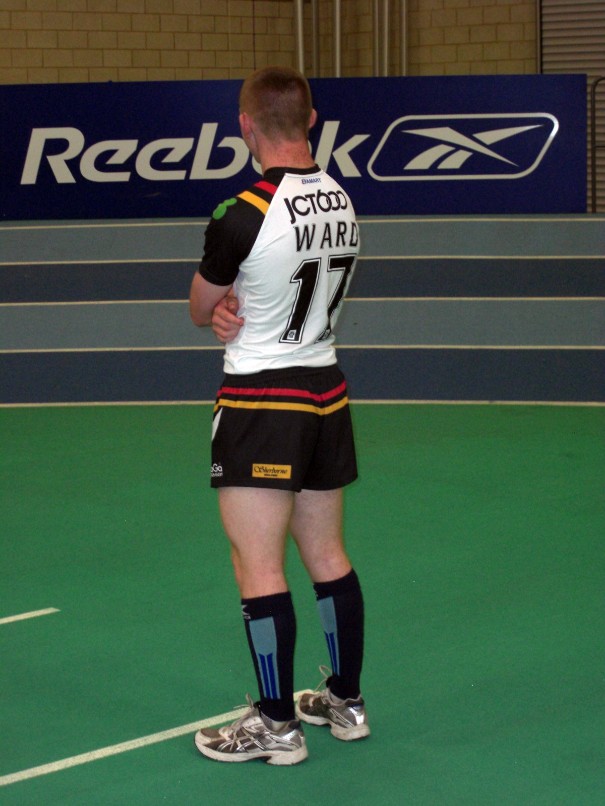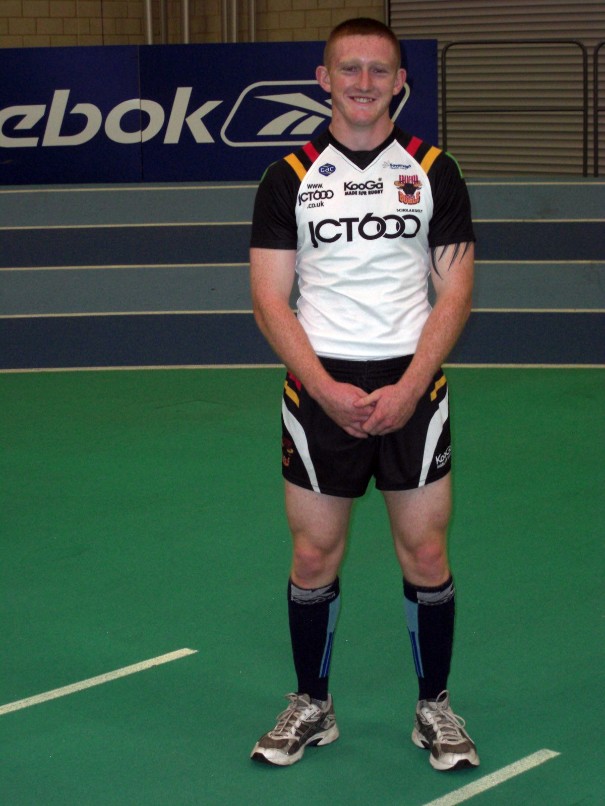 ANDY ROBERTSON - SALE HARRIERS - SPRINTER 60m 100m 200m AND A SPRINTER TO WATCH OUT FOR AS WE PREDICT A TOP CLASS FUTURE IN ATHLETICS FOR HIM.
ANDREW IS A TOP CLASS SPRINTER MOVING FROM THE JUNIOR TO SENIOR RANKS AGED 19 YEARD OLD COACHED BY PURE SPEED ACADEMY HEAD COACH JOHN SMITH.
HE ACHIEVED MANY THINGS AT JUNIOR INTERNATIONAL LEVEL, GAINING MEDALS AT EUROPEAN JUNIOR LEVEL AND NATIONAL LEVEL ST BOTH 100 m AND 200 m.
HE HAS A PERSONAL BEST 100 m TIME OF 10.30 SECS AND A 200 m 21.4 SECS AND IS RANKED IN THE TOP 2 IN THE UNDER 23'S IN BRITAIN.
ANDREW 'S ATTITUDE AND WORK RATE ARE IMPECCABLE HE HAS BEEN COACHED FOR 6 YEARS BY PURE SPEED ACADEMY HEAD COACH JOHN AND HAS IMPROVED EACH YEAR.
HIS TARGET FOR THIS COMING SEASON 2011 IS THE EUROPEAN UNDER 23'S CHAMPS IN OSTRAVA, WITH A VIEW TO GETTING TO A MAJOR CHAMPIONSHIP WITHIN THE NEXT 2 YEARS.