Oct
9th 2014 - Congrats to Fergus Mulchrone who extends contract with London Irish for 2 years. Fergus has worked since 2010 when at Sale Sharks and still attends sessions when back in Manchester and pre season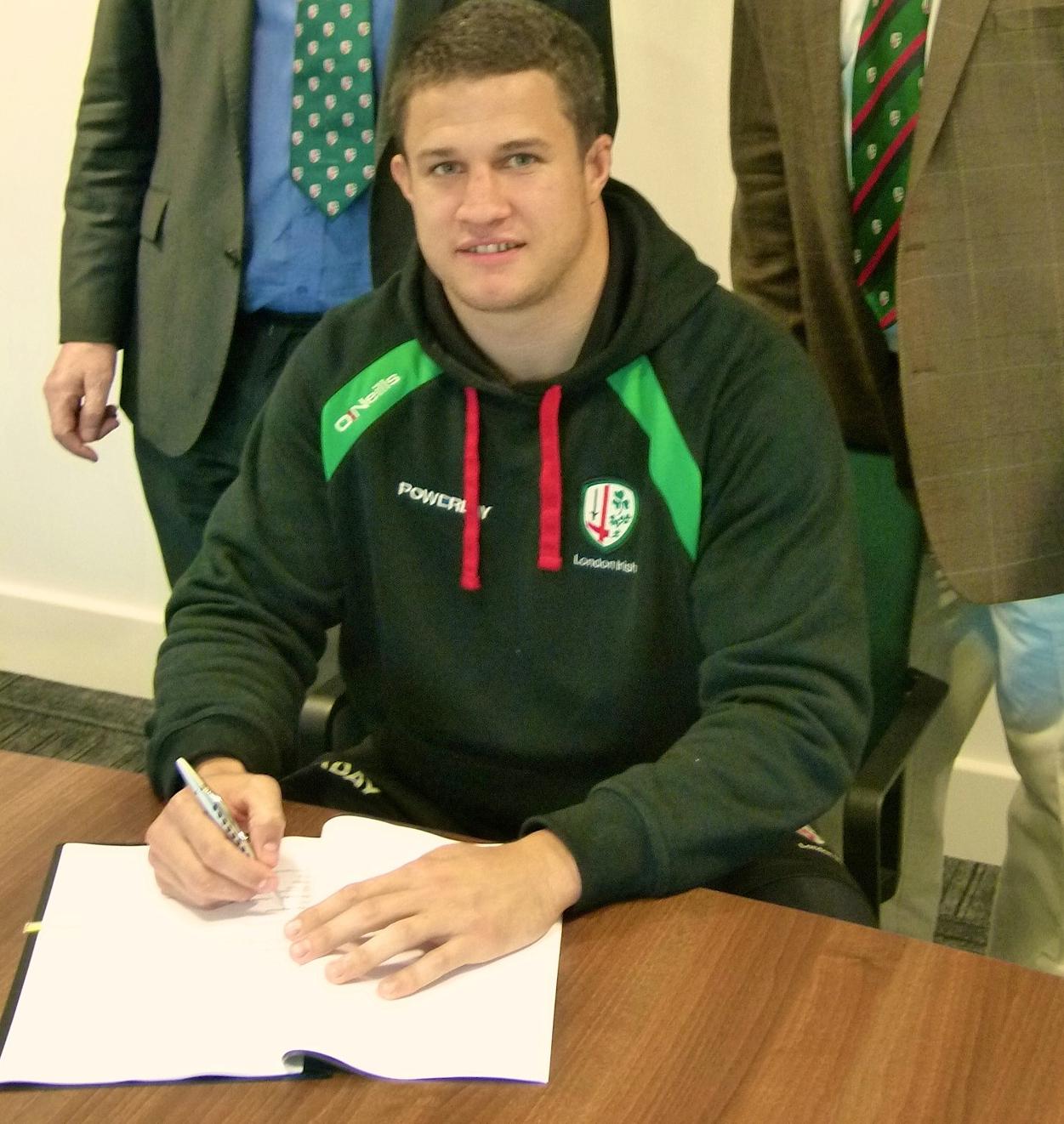 Jan 29th 2013 - Congratulations to ' Kevin Sinfield ' Golden Boot winner and voted Worlds best Rugby League Player 2012. He has joined PSA to Enhance his speed for 2013 season.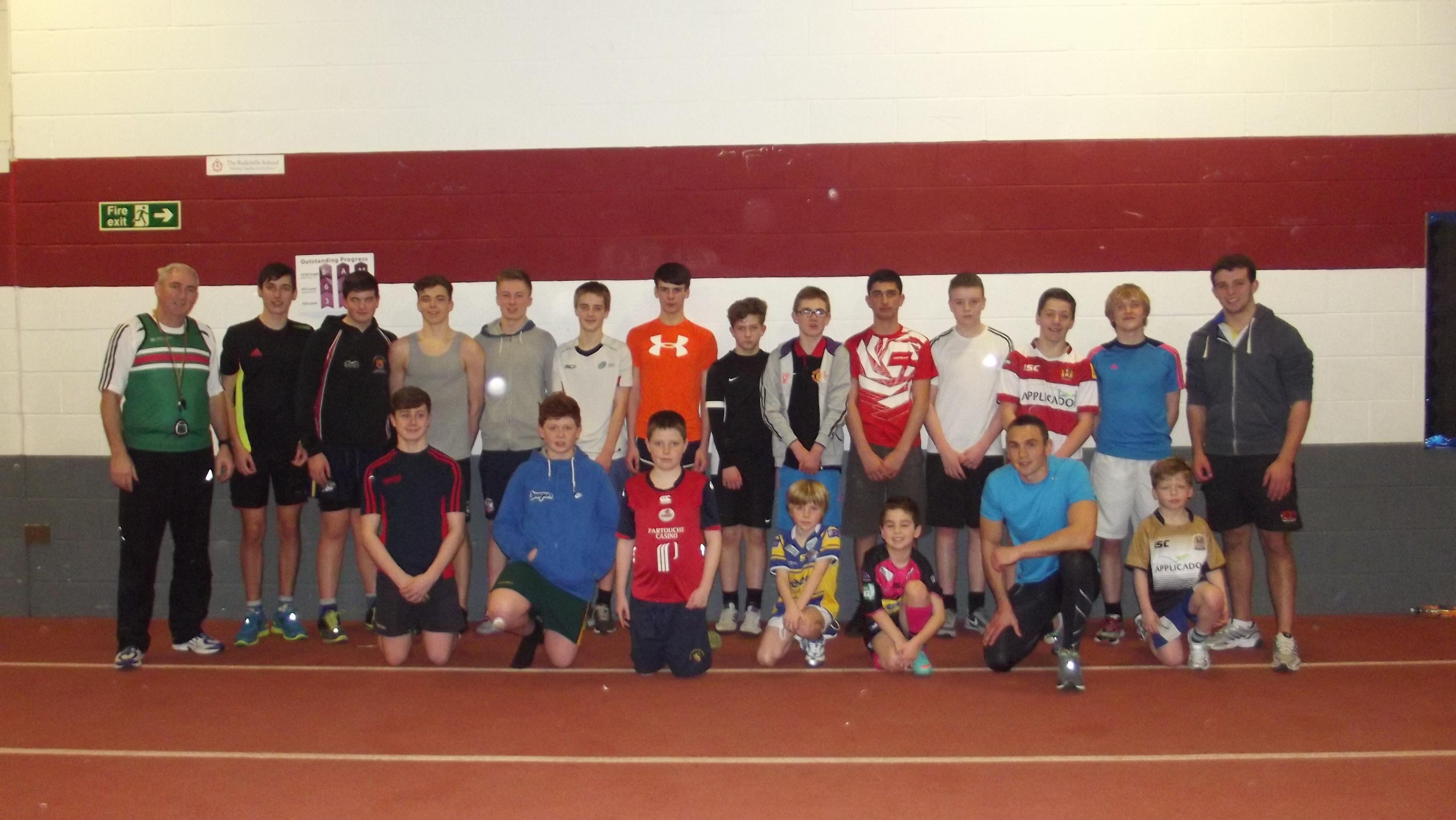 above - kevin joined in the PSA Academy session at Radclyffe Collage Middleton Oldham during Jan 2013 Ryan Harding and keith took the session and identified a few things for Kevin to work on during his one to 1 sessions.
kevin initially came to the Pure Speed Academy for talented Rugby Players with his son and said he decided this was the sort of training which would help his speed. He has asked to do a Programme and will also attend the Academy with his son. All the lads said they were 'amazed' that Kevin would join in the session and were also able to ask him about being a Pro Rugby Player. We would like to thank Kevin for his support.

Jan 2013 - Congratulations to Kyle Eastmond - Bath Rugby Union selected for England Saxons after code switch, we are Sure he will go on to full England Squad. Kyle said he was looking forward to the challenge and will work with PSA to prepare for Saxons tour
Alex Brown signs contract with Hull Kingston Rovers RL after Code switch from Sale Sharks we wish him all the best for his new Club
After a short spell with rugby union side Sale Sharks in 2011/12, Brown returned to Batley last year, where his explosive power and pace prompted the Robins to hand him a second chance in Super League
............................................................................................................................
JAN 2013 - Rugby League Academy Players coached by PSA for Speed Agility make England Rugby League Squads. Congratulations to all four players and all the players who were awarded RL scholorships at Wigan, Leeds Rhinos, Warrington and Salford.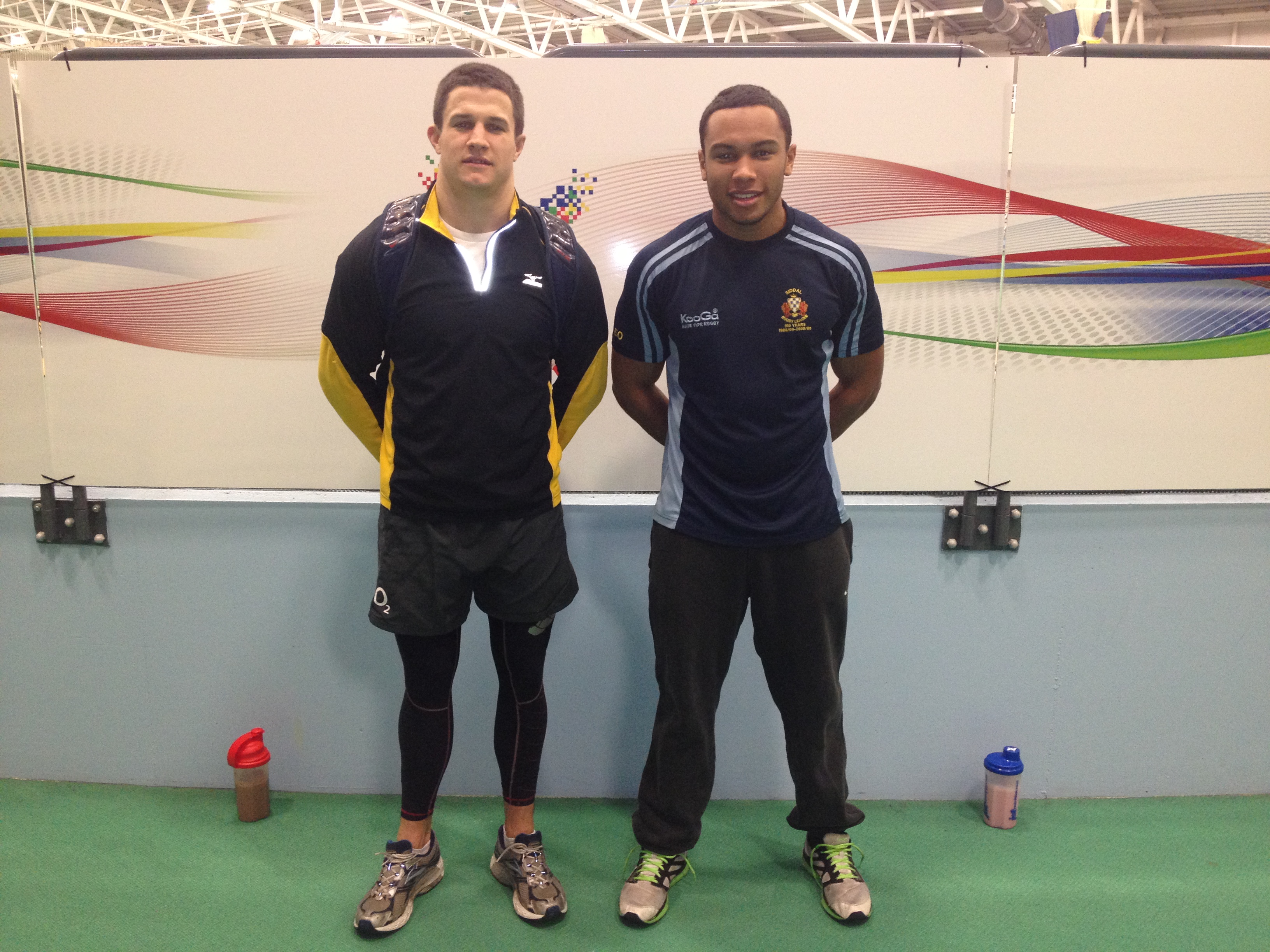 ABOVE - Fergus Mulchrone (left) Former Sale Shark and Rotherham Captain and Edwin Okanga who Trained together in Jan 2013.
ENGLAND RUGBY LEAGUE YOUNG ACADEMY PLAYERS HAVE A BRIGHT FUTURE:
Edwin Okanga - Salford Reds - Selected for England U 18's
Issac Noi - Wigan Academy - Selected for England U 16's
Jack Etchells - Wigan Academy - Selected for England U 16's
Jack Rush - Wigan Academy - Selected for England U 16's
Rugby Union Academy places were also awarded at Sale Sharks for four players with Keiran Parker making England U 18's and Dom O'conner making North England U 18's squad. Rory Hardman the youngest player at 16 making the U 18's Sale Academy Squad along with Tom Morton.
All players have worked on a one to one basis for between one and two years and have attended the PSA RUGBY ACADEMY in Manchester.
...........................................................................................................................
JAN 2013 - CHRIS ROSE - Former England Rugby League Academy skills coach and Warrington Wolves Academy Coach agrees to work with PSA during 2013 to implement the Pure Speed Academy programme alongside Rugby skills workshops into Rugby League and Rugby Union.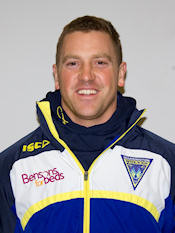 Coach Profile: Chris Rose
Having worked in professional rugby league for the last ten years with Salford City Reds, Leeds Rhinos, Warrington Wolves and England U16's, I recognise the invaluable contribution that can be made to performance through developing speed for rugby. I have witnessed the effects of Keith's work with players and recognise the value of his training sessions as an integral part of complete elite player development.
Pure Speed Academy offers a unique education in speed training and packages are tailored to the specific requirements of the individual and the sport. In an era where searching for the one per cent extra needed to succeed is the challenge faced by all coaches I would recommend training with PSA as a means of gaining this.
In my current role as Attack Coach of Chester RUFC in RFU National League Division Three I intend to again work with PSA to enhance player performance as we continue our push towards promotion. I know that the players will benefit tremendously from the experience.
.............................................................................................................................
Sept 2012 - Warrington wolves young star Sean Henney coached by Pure Speed Academy for Speed Agilility wins U18's player of the year.
Warrington Wolves Chris Rose - Skills Coach also RL England U18's Coach and Ben Lazenby - Player performance manager see massive improvement in young player Sean Henney throughout 2012 season.
Sean came to PSA to improve his Speed, explosive Speed and Agility during 2011 and 2012 off and pre season on a 1 to 1 basis and returned to Wolves as a different player said Chris Rose. From being a fringe player was now first on the team sheet throughout the 2012 18 game season campaign for the U'18's. He has improved in all the areas he needed to returning very strong in training and with a marked improvement in his testing for his speed and agility which can only be put down to the training given by PSA who he would highly recommend.
Keith Harding from PSA ageed to work with Sean and built his bespoke 1 to 1 programme twice a week in the off and pre season which included Speed Technique, explosive speed drills, Explosive resistance work, stepping technique and plyometric speed circuits. Keith says Sean worked very hard and was a good listener who enjoyed the training and was desparate to improve to fulfill his ambition to make it through to the first team ranks. He continued to work once a week sharpening him up during the season.
................................................................................................................................................................................................................
July/Aug 2012 - Sale FC Rugby Club complete Pre Season Speed and Agility Programme with Pure Speed Academy.
Sale FC head coach Jonathan Keep was very satisfied with the results achieved from the PSA Speed Workshop programme ran at Sale Sharks Carrington ground and Heywood Road as an extra Saturday session throughout July and August 2012.
Having had an unbeaten season in 2011/12 they wanted to push forward once again with the team to make sure they were up to Speed for the new season.
The Programme included electronic testing for a number of standard distances and agility tests for the squad. Team Manager Chris Towart said he was really impressed with the training and that he could see a difference in the teams performance with regards to Speed and Agility both in the forwards and the backs.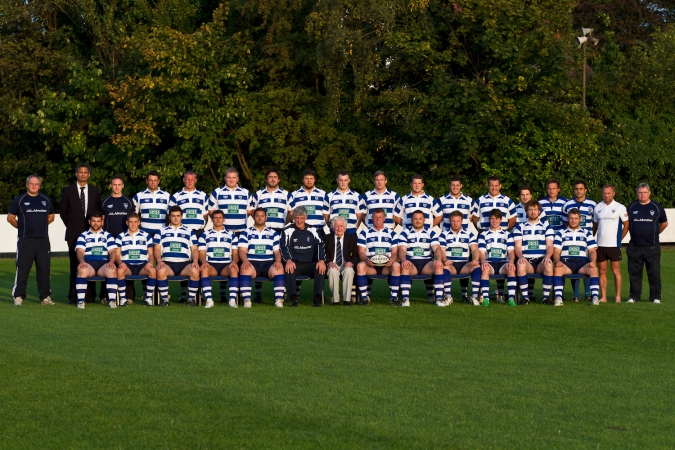 .............................................................................................................................
9 Sep 2011 - Three rugby Union Players coached by PSA make Irish Exiles U 18's Squad and play against Leinster and Ulster.
Dom O'connor, Ryan Harding and Jake Coxon get through a tough two day trial in reading to make the final 22 IRISH EXILES Under 18's Squad this means that they are in the shop window for playing for the National Irish Squad which is a great achievment.
They were all 16 years old when they Played against Leinster in Manchester and Against Ulster in belfast. All the lads have been coached by Pure Speed Academy for a number of years and stand out with explosive speed and fast feet. They will go on to play against the Welsh Exiles on the 20 th of November in London as part of the U 18's Squad . They said they really enjoyed being part of the squad and it was a great experience and a step up to the next level.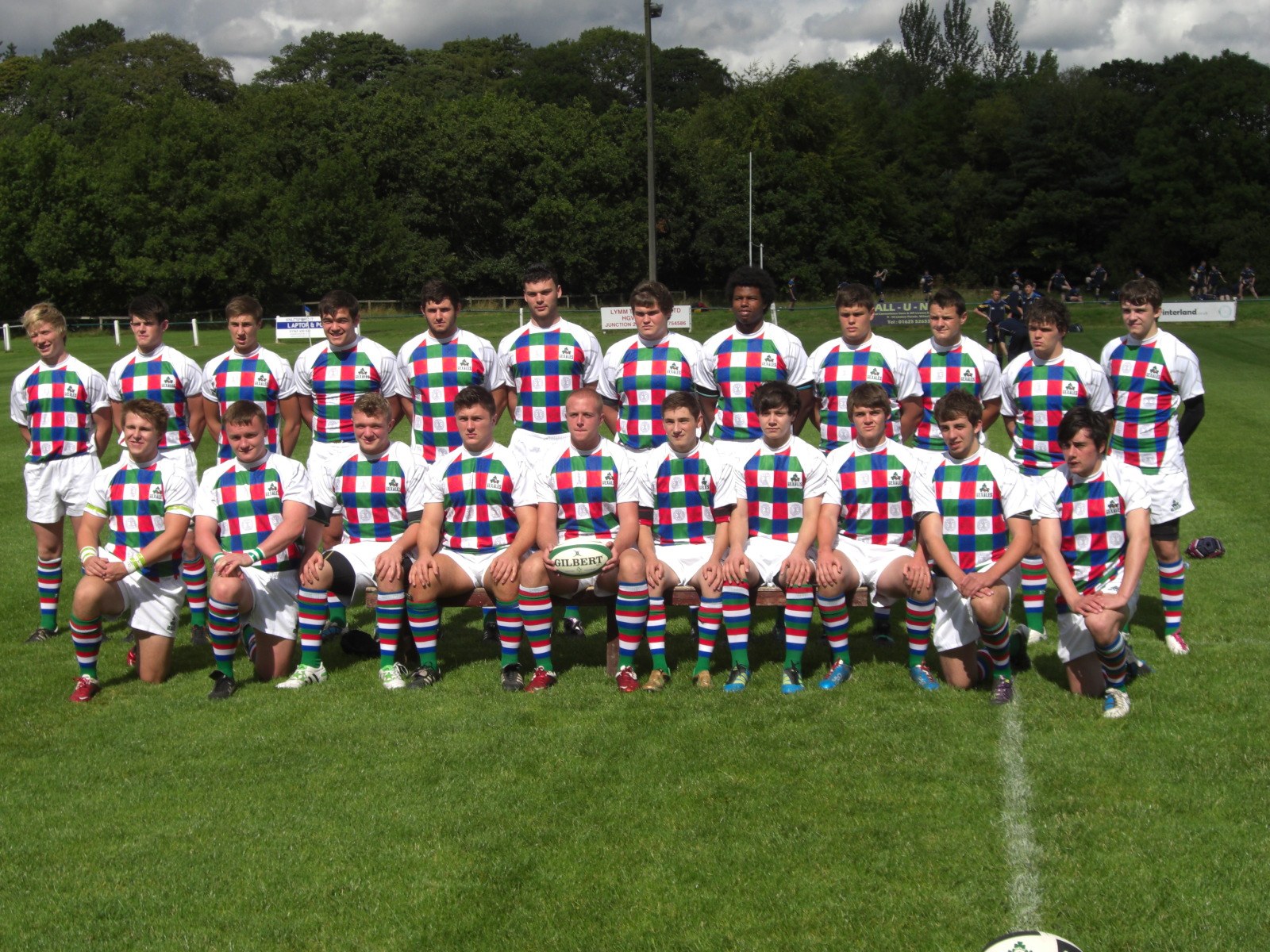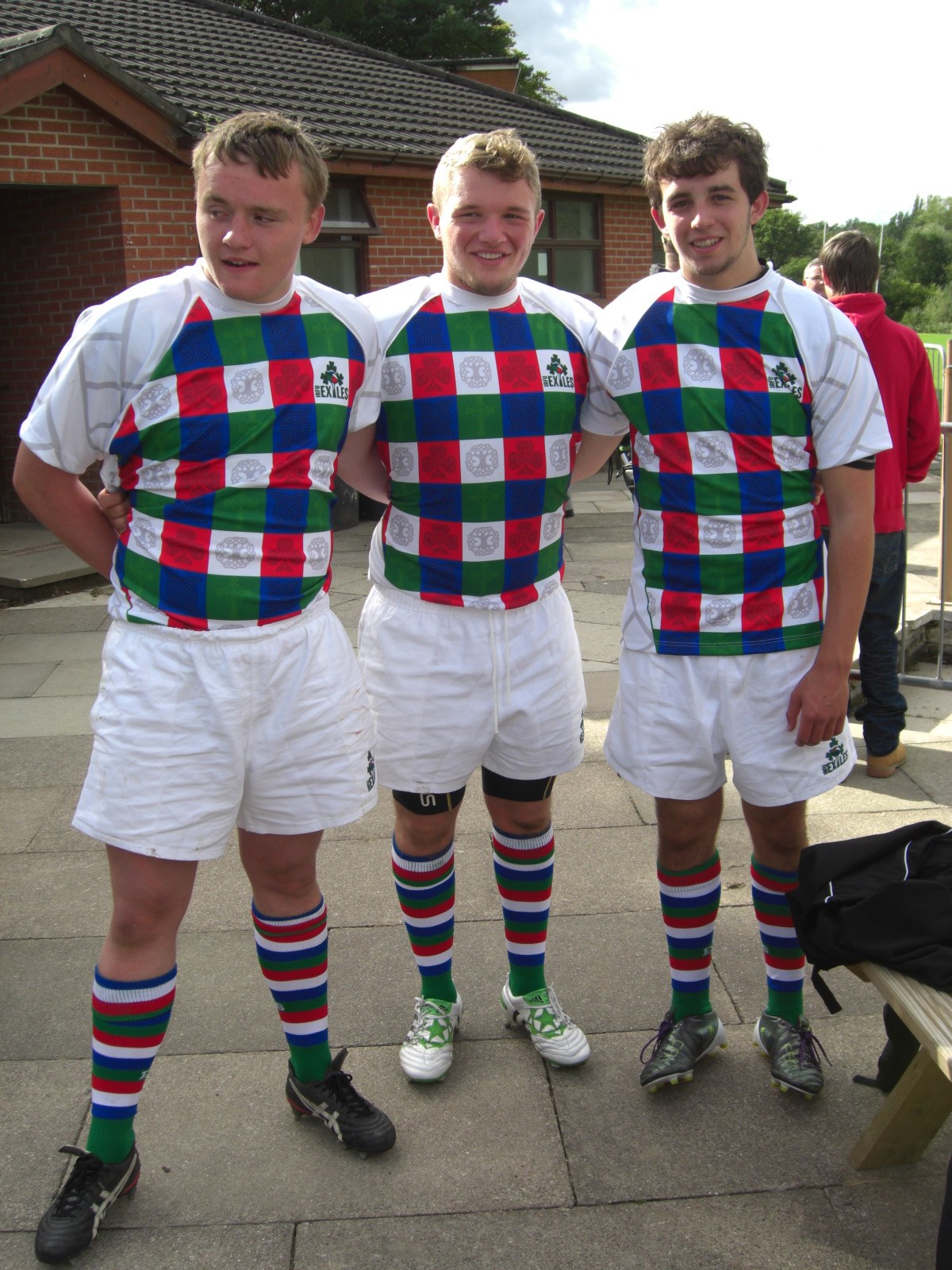 IRISH EXILES U 18's FULL SQUAD - above - Dom O'connor, Jake Coxon, Ryan Harding - below
2 nd Aug 2011 - Alex Brown coached by PSA for three years joins Steve Diamonds Revolution at Sale Sharks from Rugby League.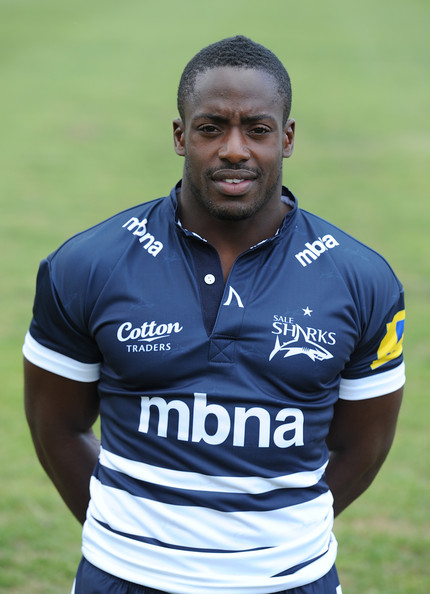 During the summer Alex brown made the code switch from Rugby League to Rugby Union having played Super League for Huddersfield Giants and Championship Rugby at Batley Bulldogs. Alex who has been coached by Pure Speed Academy for three seasons said he was looking forward to a new challenging environment with Sale Sharks and earning his place in the first team through hard work. Steve Diamond said that having watched Alex for a number of games he was sure that Alex would fit in once he has a better understanding of the new code and is a player who can score tries. He competed in the sevens series and has featured in a number of first team pre season games. Alex continues to work with us for his speed, agility and explosive speed.
1 AUG 2011 - PURE SPEED ACADEMY COMPLETE 8 WEEK OFF SEASON PROGRAMME WITH 28 OF SALE SHARKS ACADEMY EPDG.
SALE SHARKS ACADEMY ELITE PLAYER DEVELOPMENT SQUAD HAVE COMPLETED A FULL 8 WEEK WORKSHOP. THIS WAS A PROGRESSIVE PROGRAMME INTRODUCING THE SQUAD TO RUNNING TECHNIQUE, BIO MECHANICS, EXPLOSIVE STARTS, CHANGE OF PACE, AND FAST TWITCH UTILISATION ENHANCEMENT DRILLS FOR SPEED OVER THE 8 WEEK PROGRAMME.
ATHLETES WERE MEASURED (TIMED) OVER SIX DIFFERENT DISTANCES FROM 20m TO 300m AND ALL ATHLETES SHOWED A SIGNIFICANT IMPROVEMENT IN SPEED OFF THE MARK AND GENERAL SPEED INCLUDING SPEED ENDURANCE. THEY WILL BE ABLE TO USE THE TECHNIQUES LEARNED TO MAKE THEM FASTER OFF THE MARK AND MORE EFFICIENT SAVING ENERGY WHICH THEY CAN TAKE INTO THERE GAME OF RUGBY.
.............................................................................................................................
31 Jan 2011 - SALE SHARKS CONFIRM THEY WILL WORK WITH PURE SPEED ACADEMY FROM MARCH 2011
DAVID WILKES - SALE SHARKS ACADEMY CONFIRMS THAT HE HAS AGREED TO WORK WITH PURE SPEED ACADEMY WITH WORKSHOPS FOR THE ELITE PLAYER DEVELOPMENT SQUAD(EPDG) AT THE SALE SHARKS ACADEMY.
FOR FULL STORY READ - NEWS AND REVIEWS
..........................................................
28 Jan 2011 Jarrod Ward - BRADFORD BULLS Academy Player (17 years old)
Jarod Ward is selected to the senior ranks for a pre season friendly against Keighley. We predicted 17 year old Jarrod would move up the ranks to the senior squad but even we were surprised by his inclusion in the senior squad so soon. He has ben working very hard and has a fantastic work ethic in everything he does in training at Bradford Bulls and with PSA and we wish him all the best for the game on Friday.
27 Jan 2011 Gareth (Gaz) Owen - SALFORD REDS
Salford Reds have selected Gaz in reds full squad list for 2011 and will play hooker he is 18 years old.
Gaz worked with PSA during 2010 and Gaz told PSA that it really helped his game and it gave him an edge during his academy games in 2010 for Salford. He again at 17 years old had three Super League games at the end of last season and it must be stressed that to get picked at this level at such a young age is a massive achievment. I was not surprised to see that he broke through and wish him all the best in the game as a full time Profesional player and Gaz confirmed he will be working with PSA again in 2011 season.